This picture is not taken by a professional and the children are not posing, but I will cherish it forever because it shows my family enjoying our beautiful new home!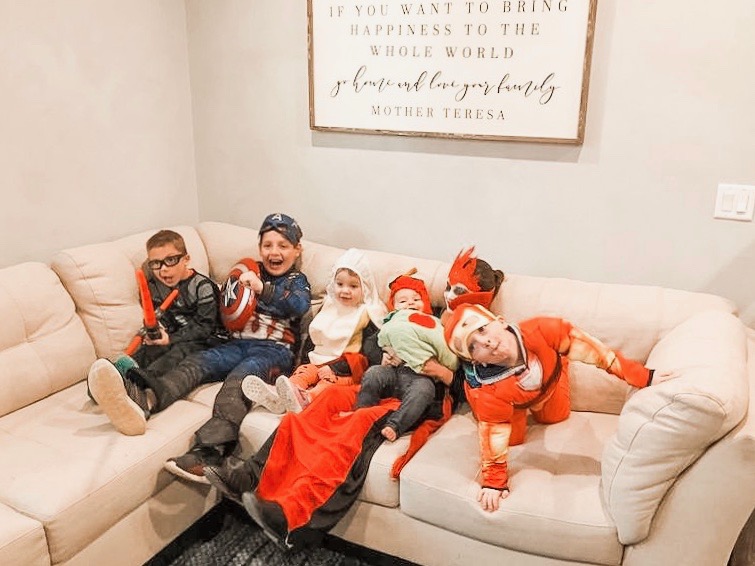 With the start of the holiday season I am so excited to be in our new house celebrating all of our traditions with family and friends truly making it a home. 
As a realtor, I help people sell or buy homes every day. At the beginning of the listing process clients are always sad to think about selling their home. It can be a daunting task – decluttering, painting, approving showings and of course searching for a home and then actually moving! I try to be as empathetic as possible, taking away as much stress as possible but the task of moving still requires a lot of hard work and time that sometimes does not seem worth it.
This year (after a move of my own) I have so much empathy for my wonderful clients. This has been a major life event for my young family and it was not easy but it has been *SO* worth it! When I think back to leaving the first home my husband and I flipped, the place we brought our first baby home to & created so many memories in, then how difficult it was to find a new home, complete the construction, packing and physically moving out of the house – it takes a night like last night to quickly remind me that it WAS ALL WORTH IT! We can't wait to grow here and make new memories 🙂
By: Katie Campbell