Meet Ryan and Audrey!
Our story starts over 12 years ago when we met in the beloved Kirksville, MO. After graduation Ryan and Audrey got married, moved into their first home in South City, had two precious baby girls and were loving life. However, that fall they knew their family was getting bigger but the house was NOT – so Audrey called me. We met on a cold, dark evening to discuss what it would take to get their house on the market. We discussed painting, clearing out baby toys, rearranging some furniture and trusting me AND the process. They worked so hard to get their house ready and in early April we had an extremely busy open house, received multiple offers and got their house SOLD! Next up – we had to immediately search for a their new home. It took only a few showings to find the perfect home to fit their growing family! Last night at the final walk through we all knew it was the one when their girls ran around screaming with joy and declaring "this is the coolest house ever!"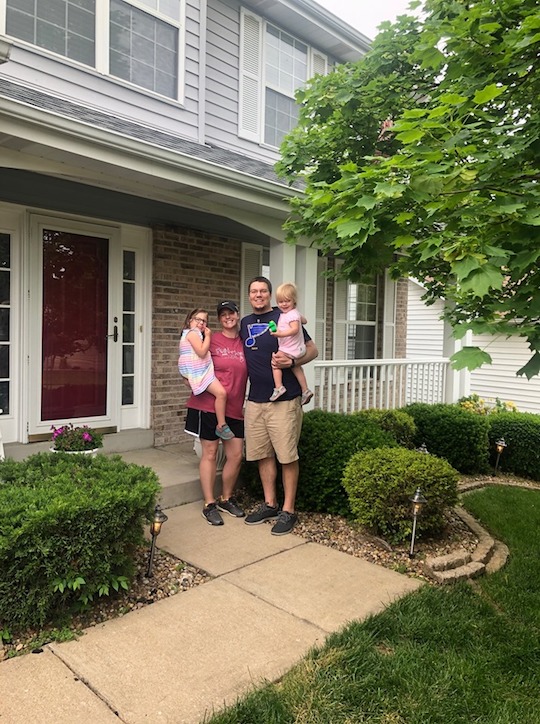 I love moments like these and love helping families find their place to call home. So happy for you guys!
Written by: Katie Campbell