Is Throwback Thursday still a thing? If so, here's ours:
While reminiscing on the month of April (which marked LRG's 5th year in business BTW -woo!) we can't stop thinking about how absolutely incredible of an experience we had at the FIRST-EVER Livy Girl Success Boutique – Exceptional Coaching for Women Agents's She's Unstoppable Live! event! Earlier this month, we were HONORED to bring a piece of Lou Realty Group to DC. Lucy was chosen to be one of the featured guests invited to speak on the Powerhouse Panel for this event.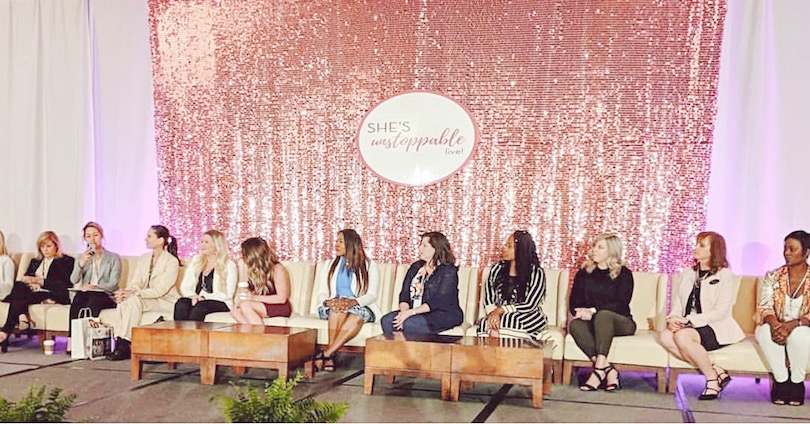 She brought home a wealth of knowledge to share with us, and formed lasting relationships with fellow "boss babes." Lucy was surrounded by almost 500 successful & intelligent women, from all over the US (some even from Canada!) who were eager to share their stories/strategies and learn from each other in efforts to become even better agents and brokers. We were also in the presence of some BIG NAMES that left us a little starstruck – such as CEO of Douglas Elliman Real Estate, the nation's 3rd largest firm – Dottie Herman, and Million Dollar Listing LA's – Tracy Tutor. All in all, we can't say enough good things about this event! Shoutout to the beautiful duo- Jan & Judy who were quite the hostesses- making everyone feel like a QUEEN 🙂 especially with that glamorous PINK sequined back drop that had ALL of our attention!